JULY
Work started on clearing the ground, cutting out the turf and removing 33 paving stones at the front of Baycroft School in Stubbington to prepare for the creation of a Sensory Garden.
To assist us Lion President Reg recruited four young sailors from HMS Nelson who had volunteered for community work.
We also had turf cutters and other equipment donated by EMF Plant Hire.
Our grateful thanks to them and the Navy!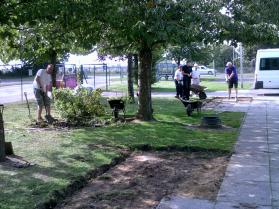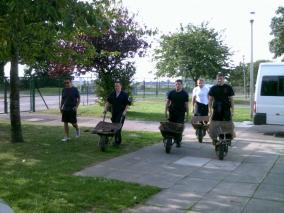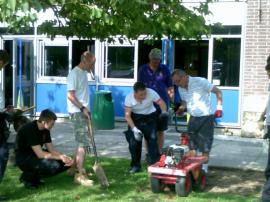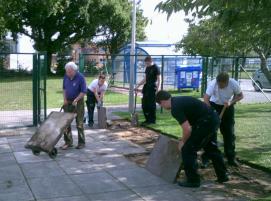 The Navy Lark! Lunch provided by the School Headteacher was well received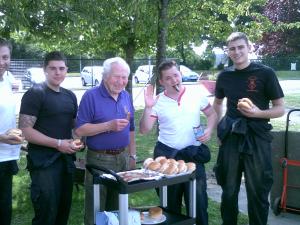 *Now scroll down and take a look at NOVEMBER
to see how the Garden is progressing"
AUGUST
We supported the Broadlaw Community Space by taking part in their Wild West Summer Fair. We provided two sideshows, a Cowboy six gun game and a Football Target Game. We did'nt make much money but we had a great time and our new friends at Broadlaw were very appreciative.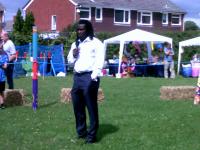 Linvoy Primus, the Pompey Footballer officially opened the Show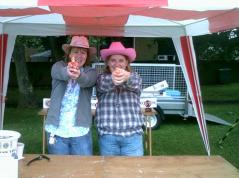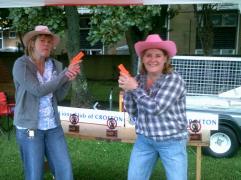 Alison and Vicky 'aiming' to make some money for charity

Lions Nelson and Peter with our new Football Target Game

Cllr Trevor Cartwright and his wife, Ruth, Mayor and Mayoress of Fareham visiting our Sideshow. In the pic: Mike, Vicky and Reg.
Stubbington Fayre and Donkey Derby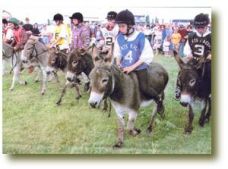 .

"Little treasures trying out the gymnastics inflatable....
and 'Treasure Gymnastics Team' showing how it should really be done!

"Trigger" the Train driven by (You've guessed it!) Roy Rogers!

Trigger will be leading the Lions contingent in this years City of London Lord Mayors Show

Suzanne from Broadlaw Community lends a helping hand

It was a hot day but Marc was a cool guy!

"Ellie"

THE SOLENT DOG DISPLAY TEAM

"Ash"

Lion Doreen of the Fareham Lions Club at THE 'LOST CHILD TENT' Complete with child friendly dog "Queenie"

LOCKS HEATH SILHOUETTE MAJORETTES

MINIS ON PARADE

Part of the Classic Car Display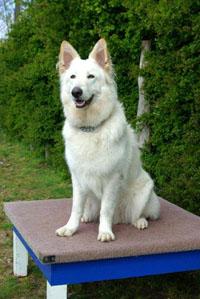 We think that Zella's expression says it all! This was a great day out. One of the best we've ever had!
SEPTEMBER
The official visit of our new Distrct Governor, Lion Ron Twining

A real highlight of his visit was the induction of THREE new members for our Club. Welcome to Lions Donna Chant, Alison Sales and Marc Eland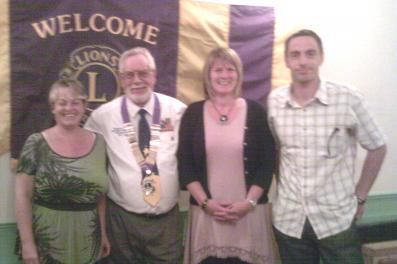 Senior Citizens Party
Unofficial Greeters Amy and Craig, the children of two of our Lions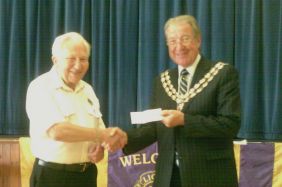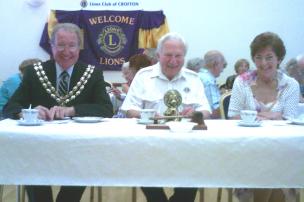 It was a pleasure for our Club to be able to use this occasion to contribute to the Mayors Charities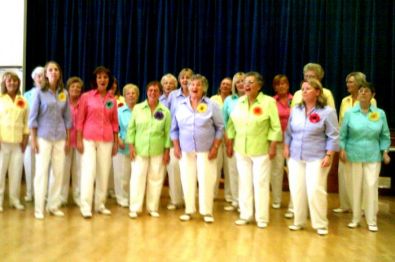 A major attraction in the entertainment for our party were "Cascades", The South Downs Ladies Harmony Chorus. We have had a great deal of very favourable 'feedback'!
OCTOBER
We were able to get a large quantity of Crocus and Daffodil bulbs from the Parks Department of Fareham Borough Council so, with Helen Deakins challenge in mind, we started to "Make the world a better place"!
On Day 1 we involved children from Crofton Hammond Infants School planting bulbs around the 'Badger Seat and the trees along the footpath leading to Crofton Hammond School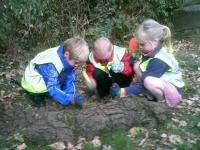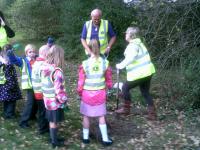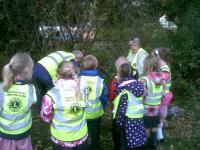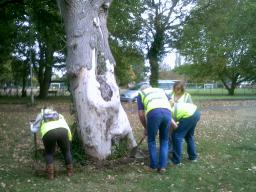 Crofton Lions 'putting their backs into the task'!
Later in the week we invited children from the Crofton Anne Dale Infants School 'Nature Club'to join us in the Park to start planting doffodils around the childrens play area in the Stubbington Recreation Ground.
.......
But first the Lions had to do a great deal of digging to prepare the ground for the children to work on.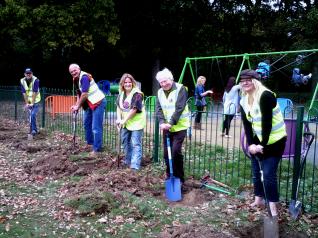 200 Bulbs were planted. Another 400 still to go and the ground is "roick-hard"!
The Team from Crofton Anne Dale Infants School with some of the Lions and Parents.
| | | |
| --- | --- | --- |
| | | |
On Thursday 13th October Cllr Trevor Cartwright MBE and his wife Ruth, the Mayor and Mayoress of Fareham, came to the Optical & Hearing Centre in Stubbington to take part in a Blind Walk.
First the Mayor was subjected to an Eye Health Test

before setting out on his "Blind" journey of discovery!

The Mayor sets out with Lion Charlie
Our Supporters also got involved.
Nikki taking the First Citizen on a tour of the Shops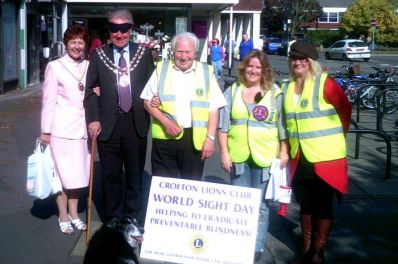 From L to R: The Mayoress Ruth Cartwright, The Mayor of Fareham, Lion President Reg, Vice President Vicky and #1 Supporter,Nikki, and in the foreground...unofficial "Guide Dog" Queenie!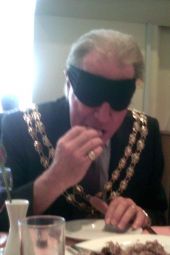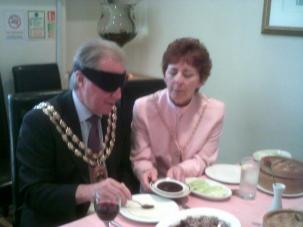 Eating Blind is not as easy as you might think!
At each location around the route followed by the Mayor was a sign explaining our project and a Lion to provide more information. Lion Nelson at his post outside the Opticians.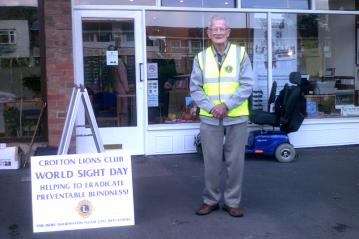 See our page "World Sight Day" in the Events section of this website.
NOVEMBER
The Baycroft School Sensory Garden is progressing well. Compare with the above Photos in July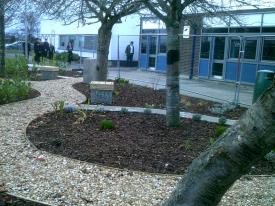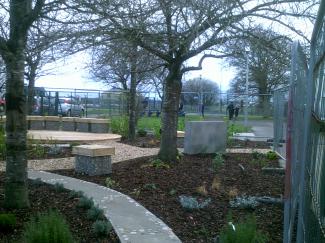 ........MORE TO COME SHORTLY
REMEMBRANCE SUNDAY 2011
Crofton Lions were represented at three seperate services...At the Fleet Air Arm Memorial, at the Stubbington War Memorial, and (pictured below) the President attended the Civic Event in Fareham at the invitation of the Mayor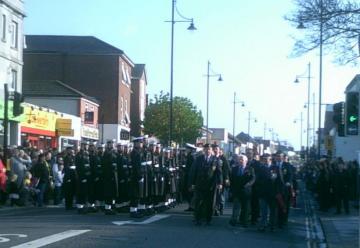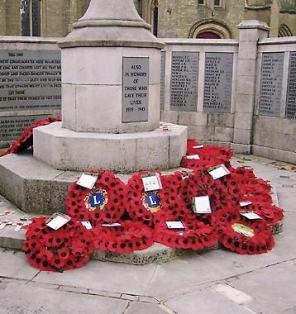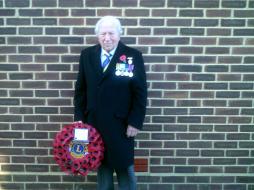 DECEMBER
Our Christmas activities were very successful in every way. We recruited some very attractive supporters, held a superb Carol Service in co-operation with the local traders, the schools, churches and other organisations. We were supported by the Salvation Army Band and the Hampshire Police Choir!
Then, to top it all, we collected more money than ever before!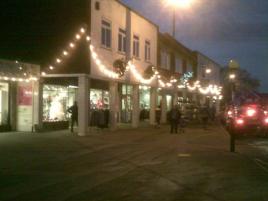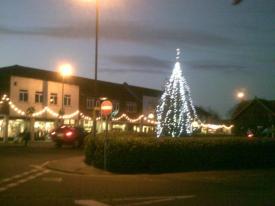 The local Traders supplied all the funds to decorate the Village Green and a 25' Christmas Tree
Santa and friend at St.John the Baptist School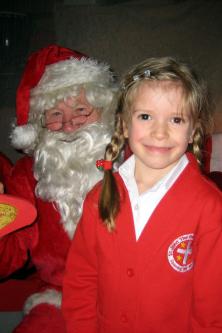 Santa was on call throughout December visiting Schools and touring the streets of Crofton
JANUARY 2012
What a busy start we had to the New Year! And thanks to the people of the Crofton area for their magnificent generosity 2012 is going to be a very productive year!
AT THE START OF HIS YEAR OUR INTERNATIONAL PRESIDENT CHALLENGED LIONS CLUBS AROUND THE WORLD TO PLANT ONE MILLION TREES !
So,we started in January by planting 60 Trees (one for each year of the Queen's reign).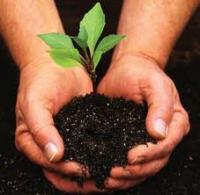 CROFTON LIONS WERE GIVEN 120 TREES BY THE WOODLAND TRUST.
WE PLANTED SIXTY AT BAYCROFT SCHOOL, STUBBINGTON AND SIXTY IN SEAFIELD "JUBILEE" PARK, HILLHEAD
(WE CHOSE GROUPS OF SIXTY TO COMMEMORATE EVERY YEAR OF THE QUEEN'S REIGN. IN ADDITION WE HAVE PLANTED MATURE ROWAN TREES IN SEVERAL PARTS OF THE LOCAL RECREATION GROUND)
| | | |
| --- | --- | --- |
| | | |
| | | |
| | Working with young pupils at Baycroft Special School | |
SEAFIELD PARK USED TO BE THE SITE OF A NAVAL TRAINING ESTABLISHMENT SO WE INVITED THE SEA CADETS FROM TRAINING SHIP "TORMENTOR" TO ASSIST WITH THE PLANTING IN THAT LOCATION

Junior Cadets Frankie Feltham, Keiron Marriott and Amy Hook, Cadets Josh Latus, Lucas Feltham, Georgina Thurgood and Sasha Jones, Ordinary Cadets Francesca Thurgood and Oliver Latus together with Leading Cadet Rebecca Leach (One of the Lord Lieutenants Cadets) were a tremendous asset. Seen here with Lions Charlie Read, Nelson Sclater and Mike Shipley, part of the Tree Planting Team at Seafield Park.
FEBRUARY
CROFTON LIONS CLUB CELEBRATED OUR 11th CHARTER ANNIVERSARY WITH A TRI-SERVICE THEME AT THE LOCAL GOLF CLUB
.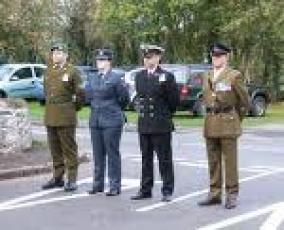 OUR GUESTS INCLUDED THE MAYOR & MAYORESS OF FAREHAM, CLLR TREVOR CARTWRIGHT MBE & MRS RUTH CARTWRIGHT TOGETHER WITH SUZANNE CLIFTON AND CAROLINE BALL OF THE BROADLAW COMMUNITY SPACE.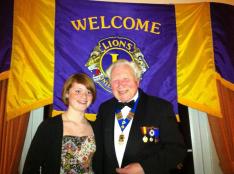 Lion President Reg introducing Francesca Thurgood, the winner of our Poetry Competition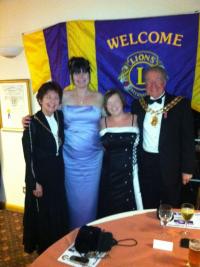 Our special guests pictured here with Suzanne and Jane, two of the ladies es from the Broadlaw Community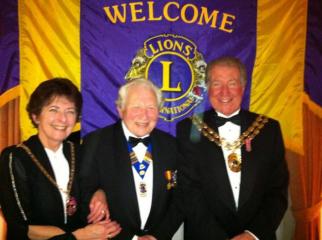 Lion President Reg with our special guests,
Cllr Trevor Cartwright and Mrs Ruth Cartwright,,
the Mayor & Mayoress of Fareham
MARCH
Into March, and we are once again into fundraising mode!
Our Giant chocolate Easter Eggs and Rabbits were everywhere!
Over £460.00 was raised for Charity
APRIL
St.Georges Day celebrations are the main feature of this month. Please visit our Events Section to see how successful we were this year
| | | |
| --- | --- | --- |
| Hampshire Garland Morris Dancers This all women side are superb! | Lion Donna and son, Craig, on one of the Crofton Lions fundraising stalls | The South Downs Ladies Harmony Chorus were a great attraction. |
MAY
We have been able to provide our local surgery, the Stubbington Medical
Practice with an Ambulatory Blood Pressure Unit. Costing around £1300 it will enable nurses at the practice to double the number of patients they are able to work with checking potential heart and blood pressure related conditions.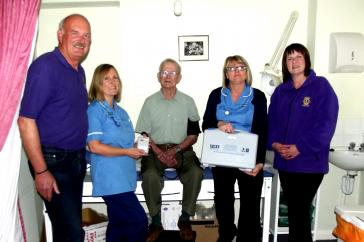 JUNE Service of Thanksgiving
The service, organised by 'Churches Together', was held on the Village Green in Stubbington on Sunday 3rd June 2012 preceeding....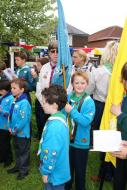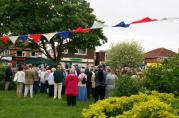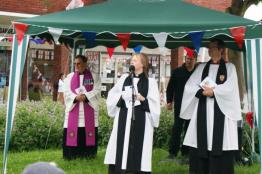 .....Our BIG JUBILEE "PARTY IN THE PARK"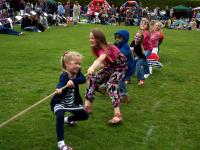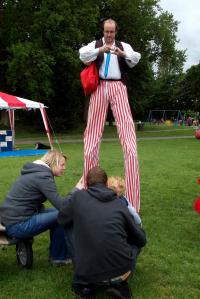 for full details and many more photos
********************************************************************************************
Diamond Volunteers
Service of Thanksgiving at Winchester Cathedral
This very special event was arranged by the Lord Lieutenant of Hampshire, Dame Mary Fagan DCVO JP to which were invited any residents of the county who had served as volunteers throughout the Queen's reign. Our Club President for 2011-2012, Lion Reg Norton, has been a volunteer in five organisations for 62 years. Reg and Doreen Norton were invited to attend and were introduced to Prince Edward, HRH The Earl of Wessex.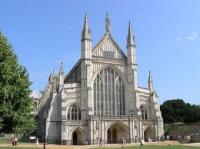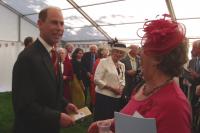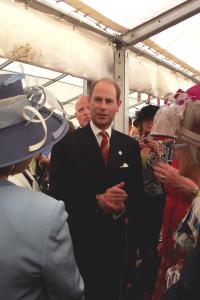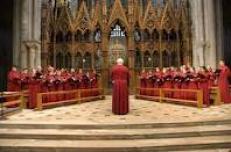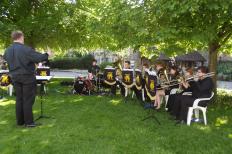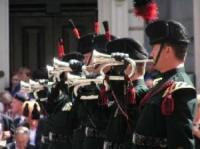 Inspiring Music was provided during the afternoon from the Choir of Winchester Cathedral, The Hampshire Youth Band and the Band and Bugles of 'The Rifles'