Senior Citizens Party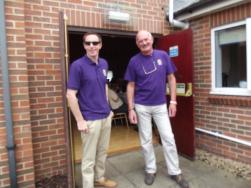 A warm welcome is extended by Marc and Mike of Crofton Lions to all Senior Citizens living alone in the Crofton area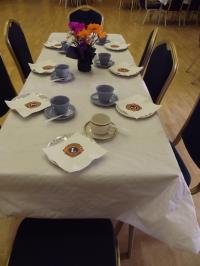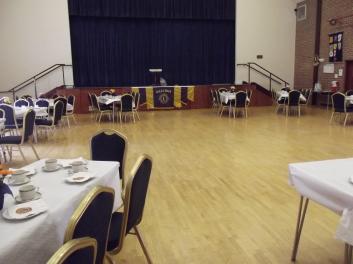 The hall is prepared, the places are set and our guests arrive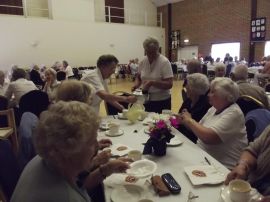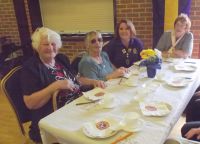 Every year Crofton Lions invite approximately 80 local senior citizens to a superb Tea Party with entertainment. Priority is given to those living alone in Stubbington and HillHead.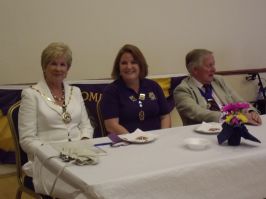 This year our special guests were the Mayor, Cllr Susan Bayford and her Consort, husband Cllr Brian Bayford.
We were also grateful for the company of young helpers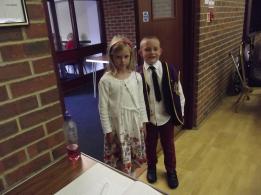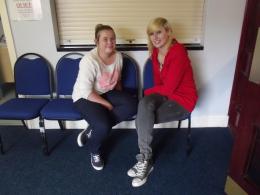 The excellent entertainment this year was provided by "Timeless" Duo Dave and Cheryl together with their 17 year old Granddaughter, Channelle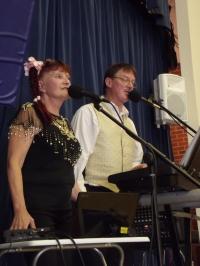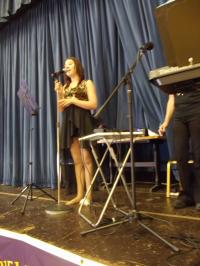 SENIOR CITIZENS PARTY 1st November 2014
Our Community Centre is so popular that we were not able to get a booking earlier in the year so had to settle for November. Happily the weather was bright and mild, and 70 older residents of Stubbington and Hill Head came along to enjoy an afternoon with us.
Lion President Reg Norton greeted our special guests, Cllr David Norris and his wife, Pamela, the Mayor and Mayoress of Fareham and introduced them to the other VIP's (i.e. ALL our other guests!)

We also had great help from our young friends in the Loud & Proud Club. Amy & Rachel in picture on left next line down.

Lion Pal Hayre presented the Mayoress, Pamela Norris, with a beautiful bouquet in pink (Her favourite colour)

The entertainment for the afternoon was provided by a very accomplished guitarist, Gary Laine

Final Farewells, especially to the hardworking Kitchen Team led by Lion Donna Chant
SENIOR CITIZENS PARTY 2013
The "Greeters" waiting for our guests to arrive.
Some get a rather more friendly welcome than others!



SENIOR CITIZENS PARTY
Every year Crofton Lions Club organise a "Senior Citizens Party". Most often the event is held on a Saturday in September in the Crofton Community Centre.The images below are from the party in 2012.
We aim to offer an afternoon of entertainment and companionship to elderly residents. Our priority is for those who live alone but, if there is sufficient space, any senior citizen in the Crofton Ward (Stubbington, HillHead and Peel Common) is welcome to join us for the Party.
The welcome was provided by
Lions Marc & Mike, and two children of Lions members......................Amy and Craig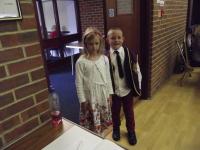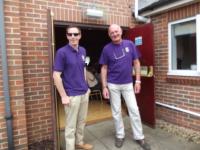 Once seated our President, Lion Vicky, starts "getting to know you" before the arrival of two other Special Guests on this occasion, Cllr Susan Bayford and Cllr Brian Bayford, the Deputy Mayor of Fareham and her Consort.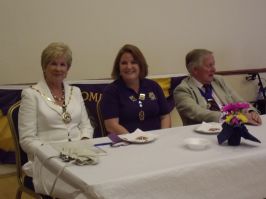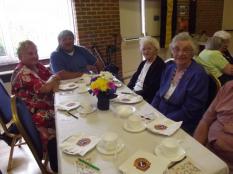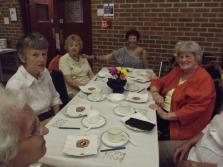 Ninety four guests were invited on this occasion, and the entertainment was provided by a Duo called "Timeless" better known to us as Dave & Cheryl. Their music spans the last six decades so is a great hit with our guests. They also brought with them their very talented 17 year old granddaughter, Channelle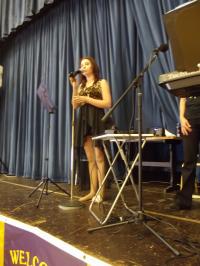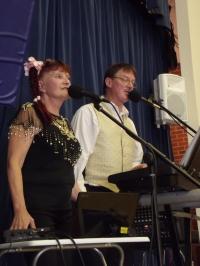 Then came another highlight of the afternoon, "High Tea" organised by a great little team led by Lion Doreen Norton (seated)
l to r. Lion Frances Bond, Mrs Rena Sclater , Mrs., Mrs Beryl Holder and Lion Donna Chant


Lion President Vicky wishes our guests "Farewell and thanks for coming"
and one last Good Bye from the Deputy Mayor, Cllr.Susan Bayford

*****************************************************************************************
Below are pictures from our "Senior Citizens Party" in previous years. Special Guests in 2011 were the Mayor and Mayoress of Fareham, Cllr Trevor Cartwright MBE and Mrs Ruth Cartwright here being met at the door by unofficial 'Greeters' Craig and Amy, two children of members.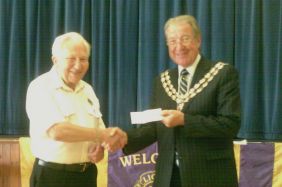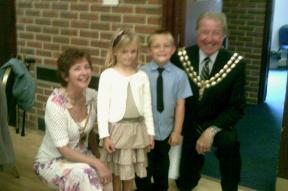 We often use the occasion to make a donation to the Mayor's Chosen Charities
We have been entertained by the excellent "Cascades" South Downs Ladies Harmony Chorus, Reg Coates and "Nostalgia, plus a childrens team of Irish Dancers.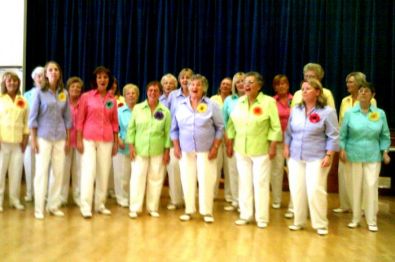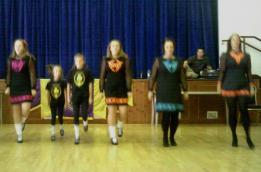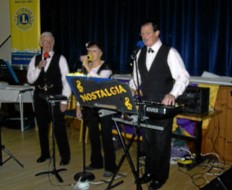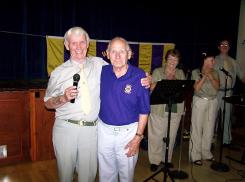 The singing group "Nostalgia" have been frequent visitors to our party to lead the singing of songs through the decades!
We often warm up with a few games of Bingo, here on a previous occasion led by Lion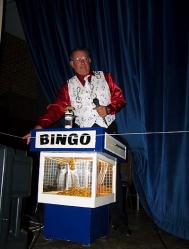 David Crockford from Fareham Lions, ou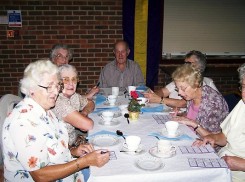 r Mother Club.